In this episode, hosts Kyle and Joe sit down with Psychologist, David Luke, Executive Director of Breaking Conventions, a conference on the better understanding of psychedelics. In the episode, they cover research on psychedelics and transpersonal ecopsychology.
3 Key Points:
Transpersonal experiences are super powerful and can be valuable if integrated properly.
Getting access to drugs at affordable prices for research is difficult for the progression of the psychedelic movement. There is a lot of red tape in studying psychedelics.
There is a growing field for mapping altered states of consciousness using science and research.
---

Support the show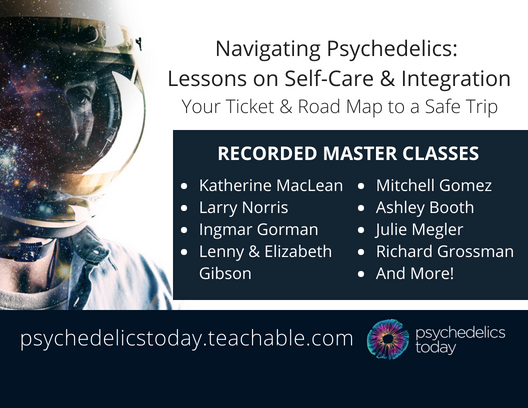 ---
Trip Journal Integration Workbook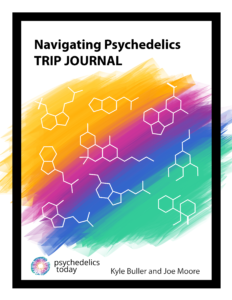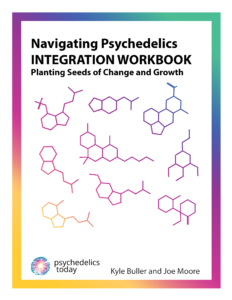 ---
Show Notes
About David
David is a Psychologist
He works at the University of Greenwich
He is a co-founder of the Breaking Convention Conference
Breaking Convention
August 16-19, 2019 in London England
There are over 180 speakers, a variety of workshops, and more
David will be speaking about Shamanic perspectives and mapping altered states of consciousness
The topic of David's speech for the conference is Ecodelia: Towards A Transpersonal Ecopsychology Through Psychedelics.
Parapsychology
Parapsychology is a study of phenomena that questions what we think we know about science
David has conducted pre-cognition experiments with ayahuasca, san pedro, mescaline
Research
David says it's tricky doing this work because there is a serious amount of red tape around psychedelic studies
Getting access to the drugs and to get a lab to make them specifically for research is outrageously expensive
David says that Compass Pathways is making the research side of things easier
He says that he wants the proper research to be done so that it can be available for all those who need it, and for that he supports Compass Pathways, but if they were to pull something like what happened with Esketamine and making an isomer of Ketamine extremely expensive, then he will not support it
Nature and Psychedelics
Psychedelics provide a feeling of connectedness with nature
People prefer to take psychedelics outside, but overall prefer to have amazing, transformative experiences, which in turn makes them more tuned in to nature
Transpersonal Experience
An experience that is genuinely transpersonal can be useful

Typically after a transformational experience, people question their sanity, they have cognitive dissonance, their world view just isn't suitable enough to contain a normal sense of reality anymore
Its common for a lot of experiences to need a lot of integration afterward

David leads breathwork sessions
He sees people who have taken loads of psychedelics come in with skepticism about Breathwork, and then leave having the most transformative experience they've ever have
"There are no limits to the human mind, and there are many ways to get there, and psychedelics are just the more obvious route." - David
We get further and further away from figuring out psychedelics as a whole the more hyper-specialized we become in our individual fields
The psychedelic space is a really interesting territory
The things that Terrence McKenna would talk about years ago, we are finally starting to explore with science
Links
Otherworlds: Psychedelics and Exceptional Human Experience (Muswell Hill Press)
---
About David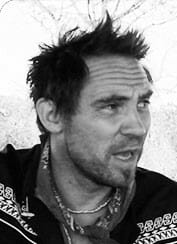 David is Senior Lecturer in Psychology at the University of Greenwich where he teaches the Psychology of Exceptional Human Experience. He was President of the Parapsychological Association between 2009-2011 and has published more than 100 academic papers on the intersection of transpersonal experiences, anomalous phenomena and altered states of consciousness. He has co-authored/co-edited four books on psychedelics and paranormal experience, directs the Ecology, Cosmos and Consciousness salon at the institute of Ecotechnics, and co-founded Breaking Convention.