Download
Caitlin Thompson, the founder of
EntheoZen
, joins us on Psychedelics Today to share her healing story, her interests in psychedelics, and the supplement company that she started. Caitlin is also involved in the psychedelic community - she hosts events for the
Aware Project
San Diego and is a Kambo practitioner.
After struggling with her own depression and anxiety, Caitlin founded
EntheoZen
. She applied her background in neuroscience, diving deep into the scientific literature and discovered the importance of nutrition in brain and mood health. She created a scientifically-supported line of products that nourish, resource and balance the nervous system to promote a happy, healthy mind.
---

---
Caitlin uses EntheoZen as a platform to provide informative resources and tools to empower people to take their mental wellness into their own hands in a natural and sustainable way. EntheoZen provides educational media on cutting-edge wellness modalities including nutrition, herbs, meditation, psychedelics, neurofeedback training, kambo, and float tanks. Caitlin is a researcher and advocate in the psychedelic medicine movement, using EntheoZen to support research and promote awareness of psychedelic therapies as effective psychiatric interventions.
---
EntheoZen
[youtube https://www.youtube.com/watch?v=57PZK74BK00] EntheoZen is a nutritional supplement company based in San Diego, CA. It was launched in 2014 by Caitlin Thompson. At EntheoZen, our goal is to contribute to the practice of using safe and natural ways to balance brain chemistry and promote brain health and a happy mood. Blending neuroscience and holistic nutrition, we believe that the mind, body, and soul need the proper resources to stay balanced and lively. Our products are based on proven scientific principles and target specific mechanisms & issues related to mood disorders based on scientific literature. When the brain has access to the raw materials it needs to repair and function optimally, it can often heal and regulate itself.
About TransZen

TransZen is an all natural mood enhancement and stress support supplement designed to:
-fill in nutritional gaps that may be causing low mood
-promote neurotransmitter production such as serotonin and dopamine
-maintain a healthy inflammatory response in the brain
-promote the repair and regeneration of brain cells.
-It consists of 17 scientifically-studied ingredients including vitamins, minerals, amino acids and potent plant extracts. -Works by providing your body with the raw materials it needs to balance the nervous system. -It is made in a USA facility that is certified by the FDA as having Good Manufacturing Practices (GMP) and third-party tested.
**Can not ship outside of the U.S.
Links & Notes
---
About Caitlin Thompson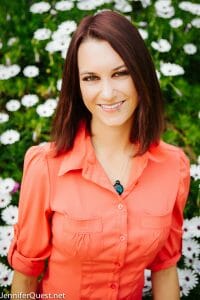 After struggling with her own battle with depression and anxiety, Caitlin Thompson applied her background in neurobiology and dove into the cutting edge scientific literature on mood disorders and mental illnesses. This led her down a health rabbit hole, realizing that Lyme disease, small intestinal bacterial overgrowth, microbiome dysbiosis and emotional trauma were at the root of her and many others' depression. After successfully improving her own health, Caitlin founded her nutritional supplement company, EntheoZen in 2014. Caitlin now uses EntheoZen as a platform to spread information about modalities and tools to empower others to heal and achieve optimal mental wellness. Caitlin also works in the psychedelic field advocating for psychedelic research and education around their implications in mental wellness and autoimmune conditions. Caitlin is also a certified Kambo frog medicine practitioner based in San Diego CA.
---