Download
Kyle and Joe report from the scene of the amazing
Horizons: Perspectives on Psychedelics
conference. We had the chance to interview attendees of Horizons NYC 2017 outside the venue on the closing day.

Horizons is a fantastic event at an amazing venue in the heart of Manhattan at the historic venue - "The Cooper Union." The same podium on stage was shared by Abraham Lincoln, Susan B Anthony, and along with many other important historical figures. It was an amazing event and we hope that this episode helps share some of the excitement. We talked to past guests, future guests, and also some new friends. You may recognize some of the voices :)
Let us know
what you think of this episode and if you want to hear similar episodes to this in the future.
---
[vimeo 237699822 w=640 h=360]
Horizons 2017: NICHOLAS BYRON POWERS, Ph.D "Black Masks, Rainbow Bodies: Race and Psychedelics"
from
Horizons
on
Vimeo
.
---
In the show, we speak about a lot of things from Horizons NYC including
The most interesting thing learned
The sense of community inside a conference like this
Some problems the movement has that we need to stay aware of
Issues with communicating the science of psychedelics with a wider audience
Volunteering for events for free tickets
---
Do you want to listen to Joe and Kyle
recap their highlights
of the conference and the Psymposia Microdosing event? Support us on Patreon to get exclusive access! Check out the video introduction to this episode -
Here

---
Check out our book giveaway! Books by Grof, Shulgins, Hoffman, and many more!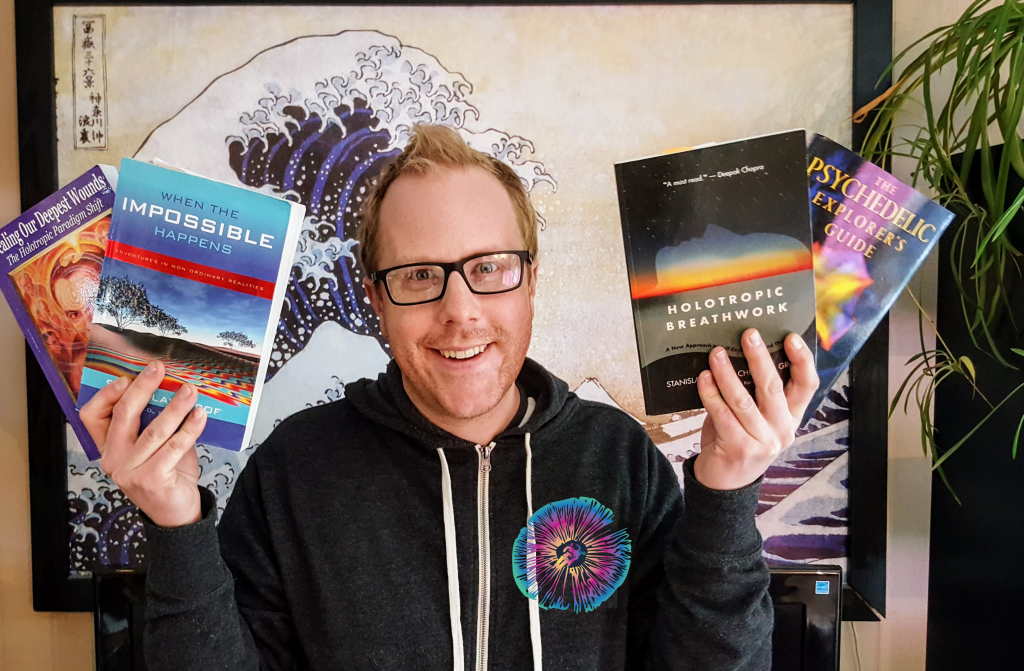 ---
About Horizons NYC

Horizons: Perspectives on Psychedelics
is an annual forum that examines the role of psychedelic drugs in science, medicine, culture, and spirituality. In recent years, a growing community of scientists, doctors, artists, activists, seekers, and scholars have orchestrated a renaissance in psychedelic thought and practice. Horizons brings together the brightest minds and the boldest voices of this movement to share their research, insights, and dreams for the future. Horizons was founded in 2007 by Kevin Balktick, with Neal M. Goldsmith, Ph.D., joining as speaker curator and MC in 2008. Horizons Media, Inc., a 501c(3) not-for-profit educational charity, is currently led by board members Kevin Balktick, Neal M. Goldsmith, Ph.D., James Vasile, Esq., and Ingmar Gorman, M.A. Having outgrown Judson Memorial Church, its original location, Horizons is now hosted at The Cooper Union Great Hall, which has been a center for public dialogue since its founding in 1858, having hosted such illustrious speakers as Abraham Lincoln, Mark Twain, Frederick Douglass, Susan B. Anthony, and more recently, Barack Obama. Horizons Media, Inc. conducts no other business besides the annual conference and is funded in solely by registration and concession sales. All profits go towards producing and improving the following year's event. Its board members are not compensated. Horizons Media, Inc. is not a political advocacy or scientific research organization, nor does it have any financial relationships with other organizations and businesses that participate as presenters or informational presences.
---
Sign up for our online course, "Navigating Psychedelics: Lessons on Self-Care & Integration"