Download
James Norwood, MA, joins Kyle and Michelle Hobart for a talk about spiritual emergence, madness, entheogens, and the Gnosis Retreat Center. Learn more about Gnosis:
http://www.gnosisretreatcenter.org/
---
[youtube https://www.youtube.com/watch?v=Y4-lJWwwRc8]
---
A brief introduction to Gnosis
Suppose you come to the end of your tether, can no longer cope, have a break-down, fall apart, go to pieces. To whom would you turn? Where would you go? What alternatives do you have when you desperately need help, but have little, if any, say in the kind of help available? When a person's suffering becomes insupportable, to him or herself and to others, and yet persists, that person is in a state of distress. Once you find yourself in distress you come to realize that you are at the mercy of other people. Which of those people are you willing to be at their mercy, for better or worse? To whom are you willing to entrust your life? If you don't happen to know anyone who comes to mind, then how will you go about finding someone you can trust? Do such persons exist? Gnosis Retreat Center aspires to be such a place, by providing a safe place to be, when you are alone and afraid, confused, bereft, and not sure whom to turn to for help. Gnosis is a household that is populated by others like yourself, a refuge for those who are lost, afraid, bewildered, or simply seeking a fresh start, who may, if they choose, get over their ordeal and see it through, without jeopardy.

---
If you want to learn more about spiritual emergence(y) check out this online webinar:
Spiritual Emergence or Psychosis?
Links
Tickets for our upcoming event, Mad To Be Normal | The West Coast Premiere can be found here:
madtobenormal.eventbrite.com
Additional video link of interest to the viewers:
This is the video of the talk on Why Radical Community is Vital
https://www.youtube.com/watch?v=IOI_qT0mDKs&t=15s
---
About James Norwood, MA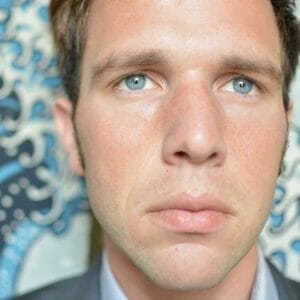 James Norwood, MA, is a doctoral student in the Clinical Psychology program at the California Institute of Integral Studies in San Francisco, California. Norwood is presently working as a clinical intern, researching MDMA-assisted psychotherapy in concert with the Multi-Disciplinary Association of Psychedelic Studies, and is on the board of directors of Free Association Inc., a nonprofit organization that provides alternatives to treatment for people with altered experiences of reality in the Bay Area.
About Michelle Anne Hobart, MA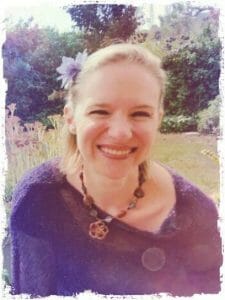 Michelle Anne Hobart,
MA
: is a practitioner of energy medicine and holistic health educator. She holds a BS in Biology, and an MA in Philosophy, Cosmology, and Consciousness. Currently, she is doing coursework in Integral Counseling Psychology at California Institute of Integral Studies. Michelle is an advocate for the Neurodiversity movement and a certified Spiritual Emergence Coach. She supports sensitive, empathic people whose gifts and experiences have been judged or oppressed and who are in the process of reclaiming and recovering their self-care, power, and personal truth. Michelle offers workshops, retreats, support groups, and one-on-one sessions.