In today's episode, Joe speaks with spiritual coach, author, and creator of the upcoming High Together app, John Selby. Selby's most recent book is titled Cannabis for Couples: Enhance Intimacy and Elevate Your Relationship.
Selby talks about how he got to where he is today, from signing up for a hypnosis research center at Princeton that turned out to be a secret government NIH psychedelic research center studying if psychedelic states could be induced through hypnosis, to working on the first quantitative EG study of heavy LSD users to determine if it caused permanent damage (that was marred with corrupted data and later found out to have been an MKUltra mind manipulation project), to becoming excommunicated by the Presbyterian church for teaching his youth group yoga and Buddhist meditation, to becoming a therapist, spiritual counselor and author, to his time at Microsoft and Plantronics leading to him wanting to create an app for improving cannabis use.
His High Together app (which should be available soon) works in conjunction with his latest book to help cannabis users focus their attention, augment consciousness, and in the case of couples, improve their relationships. Through short guided sessions, statements of intent, and a strong emphasis on breathwork, his goal is to help regular users aim their attention towards more rewarding ventures, and help new users get through their first cannabis experiences safely and enjoyably (some estimate that 10 million boomer couples will try cannabis for the first time within the next 2-3 years).
Notable Quotes
On leaving Plantronics: "Right when it was time to do the funding and to launch this as their first software product in your headphones, two people on the board- these two old guys- Presbyterian guys- they decided that I was some sort of subterfuge revolutionary trying to undermine American capitalism. And I had to say, 'I think you've got that just about right.'"
On his High Together App: "It's everything that I've found, as a therapist and spiritual guide, that's really, really effective for helping people to focus their attention in directions that augment higher consciousness. We can either get stoned, or we can get high, and people don't realize that really, they have the choice."
"Most of the people, they really need help in the basics. It's very scary for most people. If you're 60 years old and you've never basically let go of control of your ego, it's like 'WHOA!' I'm there to help people make it safely and enjoyably through that first 10 minutes, when you actually have the muse of marijuana come in and say 'Okay, here we go! Let go- there's nothing you can do about this, so enjoy the ride.'"
"There's a pretty sober sense of responsibility that we really have a world civilization that can really self destruct if we don't wake up and act. I think that cannabis and psychedelics are powerful medicines to help us in that direction."
Links
Cannabis for Couples: Enhance Intimacy and Elevate Your Relationship
---
About John Selby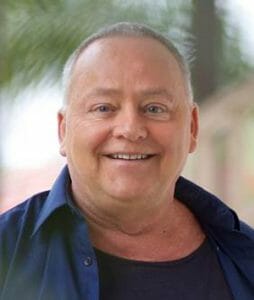 John is both a fiction and non-fiction author with over thirty published self-help/meditation books plus eleven feature screenplays and half a dozen novels and 40 published folk-jazz songs. John's most recent book is titled Cannabis for Couples: Enhance Intimacy and Elevate Your Relationship. Over the years he has been a cognitive therapist and spiritual counselor, and conducted NIH brain-research studies examining the inner mechanics of mindfulness meditation. John has taught creative writing and publishing strategies, coached authors in book-project development, and ghostwritten over a dozen books for aspiring authors on a wide variety of themes and genres. He now continues with this satisfying work, while also developing a new app-driven approach to mindfulness training and personality growth.

Support the show