In this episode, Joe interviews Joost Breeksema from the Netherlands to talk about the Interdisciplinary Conference on Psychedelic Research. In the show they cover topics on ICPR 2020, and the importance of accessibility.
3 Key Points:
The Interdisciplinary Conference on Psychedelic Research takes place April 24-26, 2020 in the Netherlands.

It's important to acknowledge the indigenous, ethical, and political dimensions to psychedelic use at conferences.

Although this conference will be catered toward mainstream science and research, personal experiences and stories are important too.
---

Support the show
---
Show Notes
About Joost
Joost is a part of the OPEN Foundation
ICPR is a huge conference

Nobody before was doing research on psychedelics in the Netherlands

William James work sparked Joost's interest in psychedelics
ICPR
Starting with the OPEN Foundation, the conference has been very scientific

It is interdisciplinary, but also taken very seriously
This field is so broad, you could really never get bored

Wade Davis, Alicia Danforth, Matt Johnson and more will be speaking at the conference
There will be over 80 speakers
Joost expects it to be a pretty international conference, half local, and half from abroad
Psychiatrists are usually short on time, and they like things compressed more
It's really easy and cheap to grow psilocybin as mushrooms or truffles

Even in Mexico, they need to use GMP Psilocybin
Accessibility
"If this is going to be the treatment, how are we going to help people afford it?" - Joe
There is some tricky stuff happening, companies trying to patent different parts of psilocybin to use it for therapeutic use
Ketamine has been off patent for years, but you can develop a new route of administration, patent that, and make a ton of money
Spravato is making it to the UK
Conference Themes
Joost is both excited and scared that they are bringing indigenous practitioners to the conference

It's important to acknowledge the indigenous, ethical, and political dimensions to psychedelic use
Talking about concepts and approaches to healing is going to be an important aspect
The goal would be to do research with the indigenous communities to be able to address the needs of psychedelic use

There are also a few neuroimaging people coming
For mainstream scientists, the conference has to be as close to a scientific conference as possible, they may be turned off to the cultural aspects of psychedelics

It's the conservative nature of psychedelia

Joost also says that although the scientific research is important, it is really cool to hear the personal experiences
People's experience with psychedelics may be completely different from each other

It's important to share the bad stories with the good stories
If we don't share the stories and data and research, then we can never learn

Joe hopes that there will be a growth of citizen science in the near future
Links
---
About Joost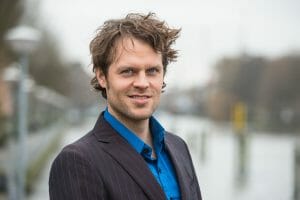 Joost Breeksema is a part of the OPEN Foundation, which from it came the Interdisciplinary Conference on Psychedelic Research. His current research focuses on the experiences of patients that are undergoing therapy assisted by psychedelic substances. His aim is to better understand psychological mechanisms of action/change, to tease out salient themes, and finally to learn about what works and what does not work in psychedelic-assisted psychotherapy.
Use code PSYTODAY at
Onnit
for a discount on all products except fitness equipment
Get a 30 day free audible trial at
audibletrial.com/psychedelicstoday