Download
In this episode of Psychedelics Today we interview Emanuel Sferios, founder of DanceSafe and host of the new Drug Positive Podcast. The discussion mainly revolves around what "drug positive" means, MDMA, and harm reduction.
3 Key Points:
The history of MDMA is different than we have been taught.

MDMA is quite safe and the harms are very low. Risk reduction is a more appropriate term at times.

Emanuel is positive that his early drug experiences substantially helped improve his life.
---

---
Show Notes
There is an largely unknown history of MDMA.
Sasha Shulgin apparently was not the first to synthesize it in the modern era.

He created a new synthesis method.

MDMA was the first designer drug in a sense.

MDA became illegal and chemists decided to change the molecule

Manuel Noriega of Panama used MDMA at least once and gave permission to some chemists to manufacture in Panama shortly before the US invasion.
Harms from MDMA are quite minimal and small.
Parents who have lost a child can be natural allies to the drug positive movement.
Best practices for drug testing MDMA and Cocaine.
It is going to be really hard to convince the public to legalize drugs other than cannabis.

---

About Emanuel Sferios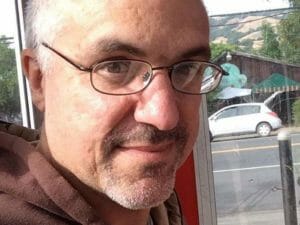 Emanuel Sferios is an activist, educator and harm reduction advocate. Founding
DanceSafe
in 1998 and starting the first laboratory pill analysis program for ecstasy users that same year (now hosted at
Ecstasydata.org
), Emanuel pioneered MDMA harm reduction services in the United States. His
MDMA Neurochemistry Slideshow
has been viewed over 30 million times and remains a primary educational resource for physicians, teachers, drug abuse prevention counselors and MDMA users alike. Emanuel resigned from DanceSafe in 2001 and went on to work in other areas of popular education and harm reduction. He has recently come back as a volunteer. Oh! And he's making a movie.
Links
Drug Positive
Independent - Meet the Man Who Wants your to Him him Legalise MDMA
DanceSafe - Wiki
DanceSafe
MDMA The Movie