Download
James Casey, a student at Colorado University Boulder, joins us on Psychedelics Today to share his experience with MDMA-assisted psychotherapy, forming the Psychedelic Club Boulder, and his interest in neuroscience. James had the unique opportunity to be a research participant in the
MAPS
phase-2
MDMA-assisted psychotherapy
for PTSD trials and shares part of his experience with us. The MDMA-assisted psychotherapy has been a life saver for James, and now he advocates for the therapeutic use of MDMA for treatment of PTSD and other mental health issues. [caption id="attachment_2054" align="aligncenter" width="564"]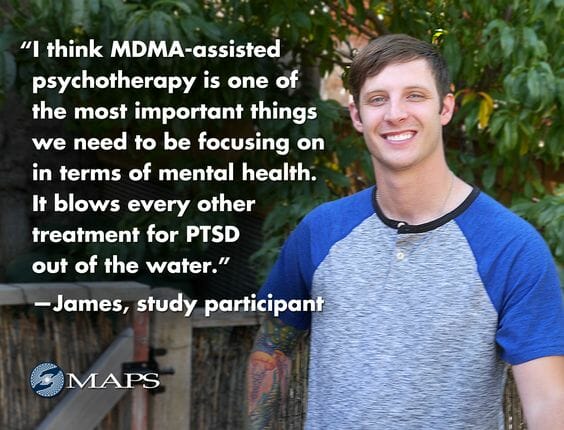 Source: MAPS (https://www.pinterest.com/pin/155866837087764496/)[/caption]
---
Episode Quote
I think it is criminal that we are really keeping this (MDMA-assisted psychotherapy) from people..... Veterans aren't the only people suffering that need this (MDMA-assisted psychotherapy), people who have experienced childhood trauma, law enforcement, firefighters, people that are victims of rape, or gang violence. This really has the potential to heal so many people. To speak for the veteran community, I know so many people that I've deployed with or know that have been deployed, that I am afraid I am going to get a call tomorrow, next week, or next month because they killed themselves. To know that if they try to do the same treatment that I did outside of the MAPS study, that they risk getting thrown in a cage for years on end is criminal to me.
---
[youtube https://www.youtube.com/watch?v=02l8LCxWSGU]
---
Show Notes
Researching the effects of LSA on cockroaches
Psychedelic Club Boulder
Tips on starting a psychedelic club/group
Drug testing on campus at CU Boulder

Results of testing - 88% of the MDMA samples tested positive for meth. About 40% of the LSD samples tested positive for a research chemical

Drug reform and war on drugs
Veterans, PTSD, and MDMA-assisted psychotherapy
Changing the psychedelic narrative among law enforcement
DMTx
---

---
About James Casey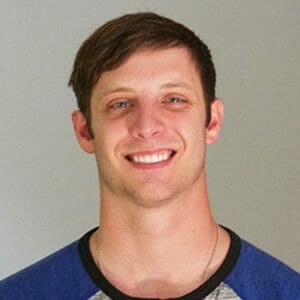 U.S. Army veteran, participated in a study of MDMA-assisted psychotherapy for posttraumatic stress disorder (PTSD) in 2014. After three sessions of MDMA-assisted psychotherapy, James no longer qualifies for PTSD.
Enter to win a bunch of product from Bluebird Botanicals!!