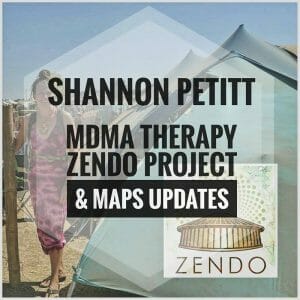 Download
Joe and Kyle talk to Shannon Clare Petitt about the current state of MDMA research and what MAPS needs to do in the next number of months with the FDA as the phase three trials become approved. A few days after the interview the New York Times
reported
that the phase three research was approved. Shannon's story is great and optimistic. If you are interested in how to get a job in the psychedelic field, this is certainly an episode you'll want to listen to. We also discuss some possible tweaks to the studies that could be done that may yield interesting results, and also why MAPS is taking the approach that they are (its the most straightforward way to push the research through the FDA).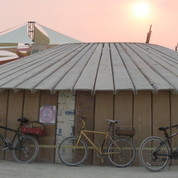 Here is Shannon's bio from the MAPS
staff page
.
Shannon Clare Petitt, M.A., MFTI, Therapist Training Program Coordinator and Zendo Project Community Engagement Coordinator

Shannon received her Master's in Integral Counseling Psychology from the California Institute of Integral Studies in 2014, with a practicum working with youth on moderation management for drug and alcohol use. Her passions include working with addiction, trauma, relationship, the body, and nature. At the Multidisciplinary Association for Psychedelic Studies she serves as the Therapist Training Program Coordinator. She also leads Community Engagement for the Zendo Project, bringing harm reduction services to events and expanding efforts for awareness and integration of psychedelic experiences. Shannon is a co-therapist in a MAPS-sponsored Phase 2 trial researching MDMA-assisted psychotherapy for anxiety associated with life-threatening illness. She is a California native and can be found running outdoors anywhere she travels, dancing to the beat, and jumping in the ocean when she gets the chance!
Links
Psychedelic Salon Podcast
Featuring Shannon, Rick Doblin and Annie Oak
Zendo Project
MAPS
https://www.youtube.com/watch?v=nDzwFRbV9gg