Animals are known to indulge in psychoactive compounds. Humans are not the only species who like to become intoxicated. From bees drinking to fermented nectars to reindeer of the Siberian tundra eating Amanita muscaria mushrooms, Aaron and Andras find a creative way to start a conversation about drug policy, harm reduction, and psychedelics. Aaron and Andras have started a company that produces tshirts depicting cute animals doing drugs. While this may seem like a way to promote drug use using cute animals, Aaron and Andras have a deeper meaning, which is about starting a conversation and trying to shift the cultural narrative about drug use.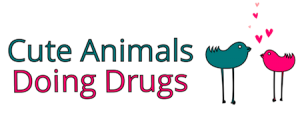 If you want to get one of your own t-shirts, use the coupon code: PSYCHEDELICSTODAY25 to receive 25% off your purchase!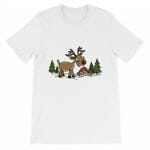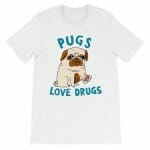 ---
[youtube https://www.youtube.com/watch?v=iVqObIauPJA]
---
---
Show Notes/Links
Coupon Code: PSYCHEDELICSTODAY25
Animals and Psychedelics: The Natural World and the Instinct to Alter Consciousness
---
[youtube https://www.youtube.com/watch?v=MkCS9ePWuLU]
---
About Cute Animals Doing Drugs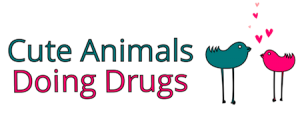 Cute Animals Doing Drugs was created by two friends to raise awareness around these issues, support drug policy reform, and encourage honest conversations about drugs in everyday life. We believe individuals have the right to sovereignty over their own consciousness and that there is no reason to deny any adult the safe and beneficial use of psychoactive substances. We believe social and political change can start from the bottom-up. Our apparel serves as a conversation-starter and a fun, unique way to show your support for an increasingly important social issue. Cute Animals Doing Drugs is here to call attention to these issues, support psychedelic research, encourage drug policy reform, and promote cognitive liberty for all. We also donate 10% of our pre-tax profits to MAPS, the Drug Policy Alliance, and other drug-related non-profit organizations. Check out our current line of apparel here.
---
Andras L
Andras L is a cofounder of Cute Animals Doing Drugs Apparel, an initiative intended to help shift societal perceptions around drug use. Cute Animals builds on his previous work as a director on the board of Canadian Students for Sensible Drug Policy, where he advocated for the advancement of harm reduction and evidence-based drug policy reform. He is especially focused on reversing harmful policies and combating stigma. Andras graduated with an M.Sc. in Primary Care Research from McGill University and now researches infectious disease.
---
Aaron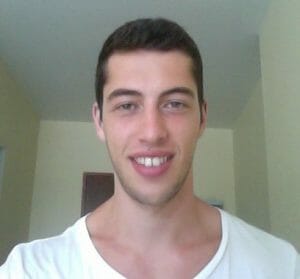 Aaron co-founded Cute Animals Doing Drugs Apparel with Andras in the summer of 2017. He finished his BA at McGill University in 2014 and has since been traveling the world and working online. Aaron has a longstanding fascination with psychedelics, and is particularly interested in the subjective elements of psychedelics experience as well as the potential broad social impact of mainstreaming psychedelic use, especially in spiritual contexts. He writes about personal development, spirituality, and psychedelic experience at freedomandfulfilment.com.