In this episode, Kyle interviews Dr. Ido Cohen, co-founder of The Integration Circle. In the show they talk about themes that arise from transformative experiences and the different ways to integrate them through attitude change, environment and community.
3 Key Points:
A common theme after a transformative experience is the calling for an attitude change. The experience is only the first step, the integration is where the real work begins.
Environment is a critical part in integration. You can't always change your environment, but you can change your relationship to it by forming new coping mechanisms than the ones used before a transformative experience.
Joining consciousness events, finding a therapist and looking for integration circles are all great way to not feel so ashamed or alone after a transformative experience.
---

Support the show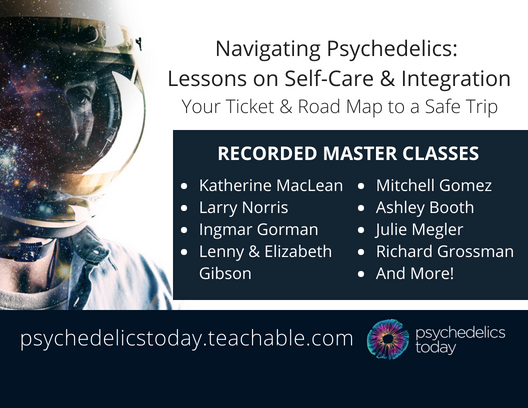 ---
Trip Journal Integration Workbook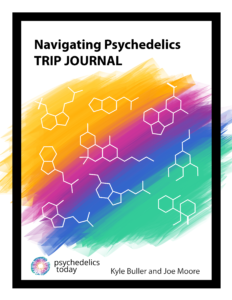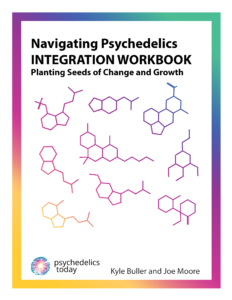 ---
Show Notes
About Ido
Ido is a Clinical Psychologist based in San Francisco

He works with individuals and couples in integration groups

Ido graduated from the California Institute of Integral Studies (CIIS)

He did his post-doctoral internship at C.G. Jung Institute in San Francisco

He went to India and it opened up the psycho-spiritual realm for him

He realized there is a lot more to this reality than what we see

He had a powerful Ayahuasca experience, and it led him to choose his dissertation project

He wanted to know how to take his experience and integrate it into his daily life
Integration
Ido began talking to people who had big transformative Ayahuasca experiences (pre, during and after)

He interviewed people at a year out of an Ayahuasca experience, so they had time to reflect
"For most people, something is calling them. Either curiosity or suffering." - Ido
The message comes through a relationship that we are having with something
People felt that they had to go through something personal before they were able to go into archetypal realms

A theme afterward was difficulty of re-entry (integration)
Another common theme was people realizing that they need to change their attitude in order to heal

It starts with small steps, maybe instead of watching TV for 2 hours you go for a hike for 2 hours, you open up to make room for change
Ego and Self
Jung's idea of ego-self access; there is the ego that takes things and organizes them and processes things into our reality, and then the self that is the unconscious, the imaginary and dream state

The idea is to look at the relationship between the two
Are they fighting or are they in harmony?

The role of community is so important

"We need to learn to integrate not just the negatives, but also the positives." - Ido
Having pleasurable experiences can feel unsafe to a person who has been through a lifetime of negatives
Transformative Experiences
Personal and Environmental
Most people have these experiences, and come back to the same urban environment, the same work mindset, the same cultural ideals about "achieving", the instant coffee mentality

"We want things fast because we don't want to suffer, we don't want to wait, we don't want to invest, we don't want to change." - Ido
"When people come back with this new experience but to an old environment, then the question is, 'How can I not let the pressure of this old environment get in the way of my experience?'" - Ido

It really is all about changing your attitude

Maybe go journaling, go into nature, go dancing, etc.
"How do I honor my process and not succumb to the pressures of using the same coping mechanisms as I had before?" - Ido
Integration is a complex process
Environment
You can't always change your environment, but you can change your relationship to your environment

You can start looking for integration circles
You can start looking for therapy
You can go to consciousness events, meditation/yoga groups
It really depends on the person but it's all about finding resources that help you feel more connected, less ashamed, and less alone

One of Ido's clients said to him "I realize I have to break my own heart if I really want to change"
Spiritual Bypass
Final Thoughts
Seek community
Don't do it alone, even if you think you can, you don't have to
If you're shy, come anyway, were all just doing our best
Encourage people to seek out knowledgeable communities
Take yourself seriously, honor these sacred experiences and honor yourself
Links
---
About Ido Cohen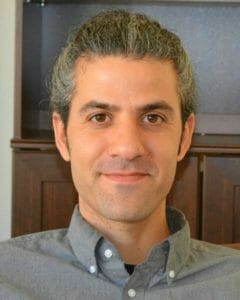 Ido offers depth oriented psychotherapy to the bay area out of San Francisco. Ido conducted his doctoral dissertation study for 6 years, researching the integration process of Ayahuasca ceremonies in western individuals, using a Jungian psychology lens. Ido is committed and passionate about supporting individuals engaging in psychedelic, entheogenic and other consciousness expanding practices, as they integrate their experiences to create long lasting and sustainable change. In addition to his psychotherapy practice, he offers individual and group preparation and integration services.