In this episode, Joe and Kyle interview Jake Mitchell from the Flight of Thoughts Podcast.
Jake has spent 4 years as a Paramedic in Canada and leads trainings around mental health, first aid and is bringing better practice of psychedelics into the psychedelic space.
3 Key Points:
It's so important to know your substances and get a testing kit so you know its not laced and you know exactly what you're taking.
More people seek help when they look at an overdose or a difficult experience as if they are suffering versus breaking the law. Decriminalization at the least, would help make people be seen as a patient and not a criminal.
Most police aren't trained on mental health issues, and they have shot and killed people because they don't know how to correctly respond to issues like schizophrenia. We need more mental health training among our law enforcement.
---

Support the show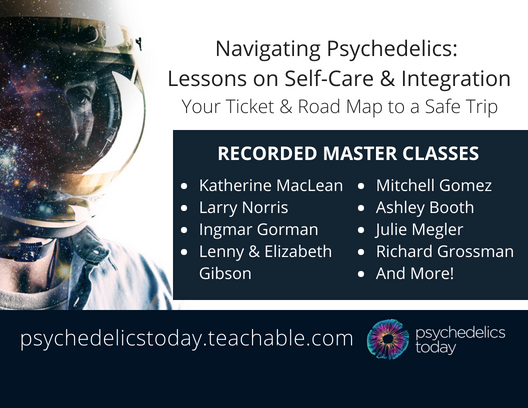 ---
Show Notes
About Jake
He had major depression and didn't know it, and started to use cannabis as a useful tool for his depression

He started to notice some of the first responders use MDMA and Psilocybin off-duty to help with their PTSD
"PTSD for those who have been in combat is more understood than for first responders with it, people think that we can just handle it." - Jake
There are levels of trauma that don't qualify daily for PTSD, but for police and firefighters and such, they can be triggered by certain events

It's hard to say what percentage of first responders use cannabis, MDMA and psilocybin for personal therapeutic use

Jake says he knows of at least a quarter of first responders who have been open about their use
There is a new initiative that if police use cannabis, even right before their shift, as long as they are 'fit for duty' they won't be scrutinized
CBD
CBD counteracts the effects of THC, THC binds to CB1 receptors, and CBD binds to CB2 receptors

CBD is similar to Advil
If someone has taken too many edibles, they can take Advil to counteract the effect of the THC
It counteracts the THC similar to how CBD does

People used to say to have a good night, eat a pot brownie, but it's a better idea to smoke for the first time than to eat an edible
Harm Reduction - Teaching People How to Respond to Overdose
They are teaching people about harm reduction kits or when to call an ambulance

Know your substances, and get a testing kit so you know its not laced and you know exactly what you're taking
Know what breathing technique you want to use if you "feel the fear" setting in
If you know someone is on a clean substance, you can try to help them through it, but if it could be laced (with fentanyl, etc) call an ambulance
If someone is unresponsive, that's a sign they could be overdosing
You can rub as hard as you can with your knuckles on their chest and scream their name, and if they don't wake up, that's a good sign to call 911
Always turn them on their side so that their air passages open up and they don't asphyxiate on their tongue or vomit
If you are informed on how to use narcan and you think they are overdosing on fentanyl, use it
If they are awake and are psychologically freaking out, just sit them down and simply ask them "how can I help?" They might want something as simple as some water or to go for a walk

Knowing your dose is so important

LSD and psilocybin don't have cardiac effects, they don't shut off breathing, so you shouldn't have a reason for feeling like your going to actually die unless it's been laced
MDMA is one you have so worry about but you'd have to take hundreds and hundreds of milligrams
Drug Showmanism
The first option should always be cannabis
Usually the only reason that people overdose on heroin is because it's laced with pharmaceuticals
Advil and Tylenol work similar to opioids
Sometimes we have emotional trauma and it comes out as physical pain
More people seek help when they look at it as that they are suffering versus breaking the law

Narcan costs $20-$40
An overdose death costs $30,000
In Canada, the pharmacist will inform you on how to use Narcan
Jake says he hopes that the US will catch up Narcan availability and use

The grinding of the teeth after taking MDMA may be a sign that it contains amphetamine
Decriminalization at the least, would help make people be seen as a patient and not a criminal
A Healthcare Issue, Not a Crime
The Good Samaritan Act in Canada says if you have minor possession of a substance and not a traffic-able amount, and you call the ambulance for an overdose, you will not be searched or charged
Most police aren't trained on mental health issues, and there have been situations of people with schizophrenia having a moment in public, and because the police don't have education on signs to look for, they have shot and killed the victim
23 and Me, the gene testing company has found that over 180,000 genes tested have been linked to schizophrenia

High THC levels can make schizophrenia worse, where CBD can counteract it
Serotonin Toxicity
Jake says he's been hit in the face by someone on PCP

It took 6 police to hold one person down.

Another time, there was a guy who was wearing underwear in freezing weather, punching cars driving at almost 40 miles an hour

They were snorting Wellbutrin, an antidepressant that works as a stimulant when snorted

Serotonin syndrome is super dangerous

Ketamine is used in the ER for scenarios like this

Does taking MDMA too frequently ruin your serotonin system?

Emanuel Sferios - the number one risk of using MDMA is you might not get high from it anymore
Addiction
Type II Diabetes is a symptom of sugar addiction

Sugar and carbs create bacteria in the gut that releases plaque in the blood

Technology addiction - Jake had a patient that sliced an artery and was texting and on candy crush and Snapchat
Links
Check out this FREE online course, "Introduction to Psychedelics"
---
About Jake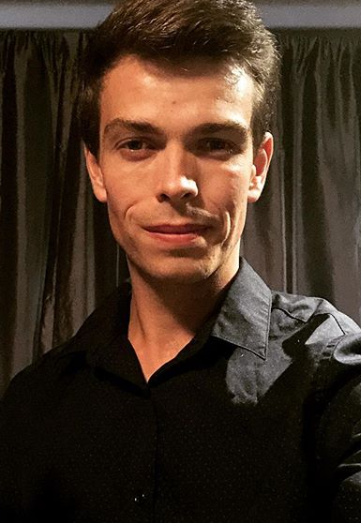 Jake is a Primary Care Paramedic with experience in emergency response, evidence-based research practice, harm reduction techniques, and crisis intervention. He is the Founder of The Psychedelic Society of First Responders and Emergency Workers.