Download
Kyle and Joe discuss professionalism in the psychedelic field. There are a number of people out there doing very unprofessional things. We need to be aware of what professionalism could look like, what self care, ethics and boundaries look like in this world we are actively developing.
---
In light of festival season, we are offering a $30 off coupon for our online store with every purchase of our course,
Navigating Psychedelics: Lessons on Self-Care and Integration
throughout the month of June. If you are a student, please email us with your university email address to receive a special discount!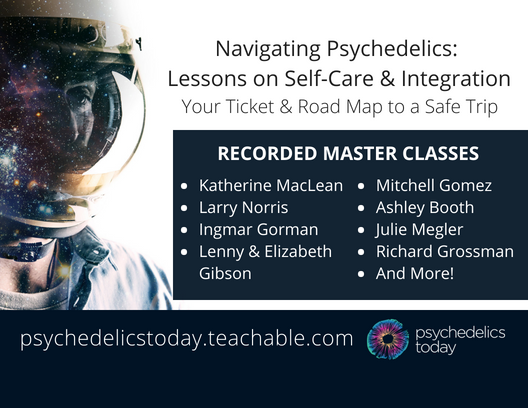 Joe and Kyle will also be offering some special live online course options. If you want to stay up-to-date about these offerings, sign up for our
email list
.
---
If you're interested in learning more about DMTx, you can enroll in the
DMTx 4-week Psychonaut Training
. Proceeds go towards the DMTx project.